Must have a reservation to bring in a cake.
Party Time Package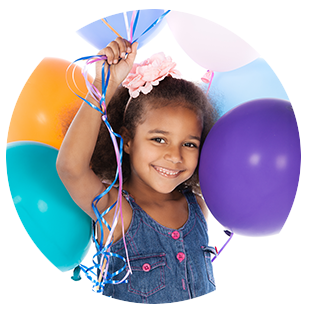 Up to 10 Children (Birthday Child+9 guests)
2 Large Pizzas
3 pitchers of Soft Drinks
120 Games Tokens (12 for each guest)
1 hour reserved table time in our Party Zone
Party Host & a spin on the Prize Wheel
Paper goods & Candles
Pricing based on the number of attractions:

1 Attraction $149 / $12 each additional guest
2 Attractions $179 / $14 each additional guest
3 Attractions $209 / $ 16 each additional guest

$50 non-refundable deposit required
Our Attractions are: Roller Skating, Laser Tag (1 Game=1 Attraction) and Play Zone (Play Zone is for 11 & younger only)  For example, skating only is one attraction.  Also, with our birthday packages, skate rental is included with the skating attraction.
New Private Party Package
Available for a limited time: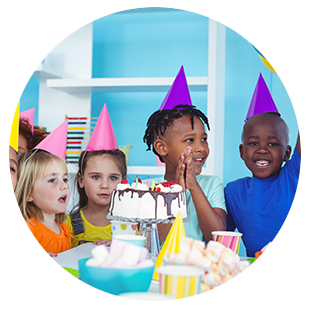 Up to 20 Children (Birthday Child+19 guests)
Skating & Rental
4 Large Pizzas
5 Pitchers of Soft Drinks
240 Game Tokens ( 12 for each guest)
2 hour Private Event
Party Host & a spin on the Prize Wheel
Paper Goods & Candles
Pricing:

$299 for up to 20 Children
$12 each additional
Add $30 for Play Zone
Add $30 for Laser Tag
or Add just $50 for Play Zone & Laser Tag

$150 non-refundable deposit
Let's get the party started!
Monday Madness (Currently Unavailable)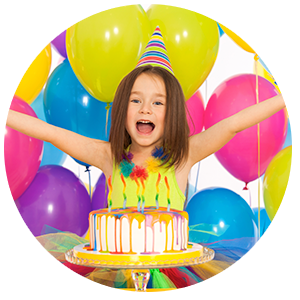 Paper Goods & Candles
Birthday Child spins the Prize Wheel
Add just what you want:

$2 each skating (Rental extra)
$2 each Skate Rental
$2 each Playzone
$3 each Laser Tag game per person
$12 Large 16″ Pizza
$4 Drink Pitcher

$39 deposit required
VIP Room Rental available for $59
Because we are temporarily closed on Mondays, the Monday Madness Package is temporarily unavailable
VIP (Currently Unavailable)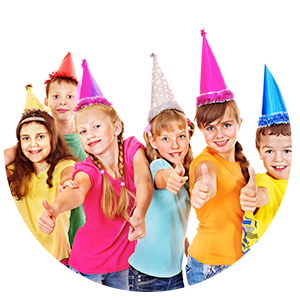 Because our Play Zone is temporarily closed to public parties, the VIP Package is unavailable
U
S
A
A
$
Price: Currently Unavailable
N